SouthEnd has a multi-industry value proposition, based on SAP's expense management solutions (SAP Network and Spend Management Solutions®) that materializes in:
1. Consulting and implementation services for digitalization and optimization solutions for procurement and supply chain processes
Leveraging its Center of Excellence and using its own methodologies, SouthEnd provides end-to-end consulting services for the design and implementation of SAP Expense Management Solutions.
2. Application Support Services for SAP Expense Management Solutions
SouthEnd's perspective on a platform deployment project is that the Go-Live implementation is only the Kick-Off of a user adoption project. True success must be measured in terms of user adoption. In that process is where our Application Support Services becomes a key facilitator.
Through the Center of Excellence and Application Support Services, SouthEnd provides platform maintenance services (preventive, corrective and perfective) as well as the administration of the platform and change management support for its customers.
The main differentiators of SouthEnd in the support and maintenance service of the SAP / Ariba suite applications are:
Proactive approach to maximize user adoption.
Thorough analysis and consideration of client's current processes.
We have solutions experts with deep knowledge of Ariba and understanding the best practices.
Our knowledge of the business processes involved and experience, allows us to analyze and propose workarounds.
SouthEnd has methodologies and relationship models that cover the entire service life cycle, which creates a collaborative dynamic that allows, through the analysis of the requirements, identify opportunities of improvement through platform perfective maintenance.
Application Support Service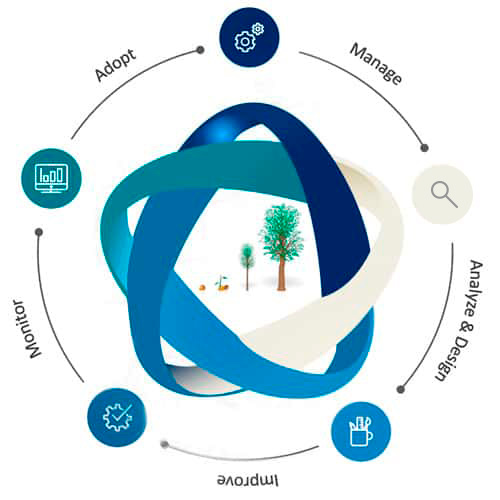 SLA's & Productivity Management